ASCII art from 1943
While reading
this article
on "
ASCII art
in 1939", I remembered a carbon copy which I found in an old atlas. It's a portrait of president
Franklin D. Roosevelt
, made on a typewriter in 1943 by my father Roger Van Braekel, then 13 years old and living in nazi-occupied Belgium.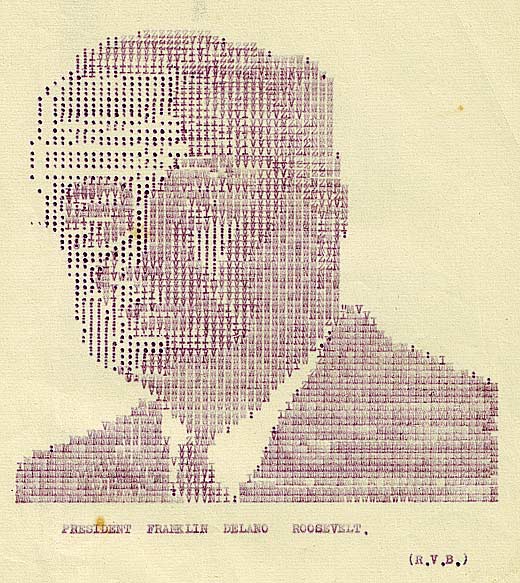 I asked him how he made it. "I saw it in a youth magazine called 'Ons Volkske', and I copied it character by character", he recalled. It was called "typewriter art" back then, as the
ASCII standard
didn't emerge until 1967.