Does Ahmadinejad believe he is the Mahdi?
As you probably already know, Iranian president Mahmood Ahmadinejad has started a weblog in Farsi, English, Arabic and French. This led me to lookup the whois-record of his domain name, ahmadinejad.ir.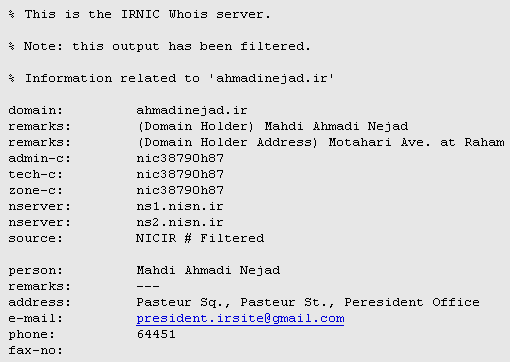 There's something strange here. While the first name of the Iranian president is "Mahmoud", the domain registration says "Mahdi". In Islamic eschatology, the Mahdi is the prophesied redeemer of Islam, who will change the world into a perfect Islamic society before the end of times. It is well known that Ahmadinejad is a strong believer in the return of the Mahdi. But isn't this registration a strong indication that he (or his staff) believes that he himself is the Mahdi?