The war against jihadism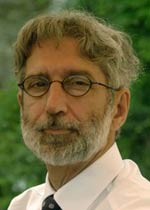 In a
remarkable guest column
on this weblog, professor Marc Cogen from Ghent University argues that jihadism can and should be fought against with military means. The main points of his column are:
Jihadists operate in private armies, which are illegal in international law. Hence their members, when caught, can not be considered to be prisoners of war nor can they claim rights under the Geneva Convention. Common criminal courts operate in a peacetime context and are not suited for crucial security matters. The best way to deal with jihadists is through military tribunals.
The fight against jihadists should become a central objective of NATO and of the Shanghai Cooperation Organization. Both organizations should cooperate in this matter.
Iran is at the center of the jihadist threat and is conducting a war by proxy against the West for at least 28 years through Hezbollah and others. The right to self-defense not only applies against jihadists but also against those states which support the jihadist private armies. Law enforcement in Europe is not enough anymore: Europe should use the threat of military action against those regimes which support the jihadists.
Read the guest column of Dr. Marc Cogen: "
Opposing jihadism - an onset for a cure
".