Floating Mountain of Immortals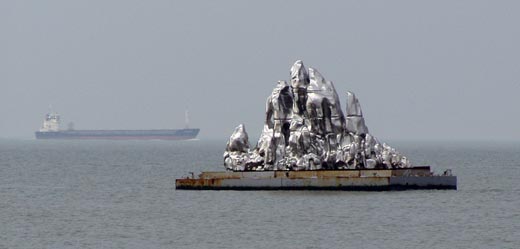 Anchored in the North Sea, a few hundred meters from the shore of the Belgian town of Knokke, and only 2 kilometers from the border with The Netherlands, an artificial island is floating in the waves. Glittering and shining in its stainless steel hull, the floating rock is a work of art by Chinese sculptor Zhan Wang. It's an integral part of the 'Beaufort' art trail, a collection of international art spread out over the 67 kilometers of Belgian coast (Saddam the Shark is also part of it). A billboard at the beach explains (but only in Dutch, French and German) that this work is called "Floating Island of Immortals". Holy mountains are a constant theme in Chinese landscape art. On the island, statues of a fisherman and an elf, a cell phone and a computer are present as icons of the past, the present and the future.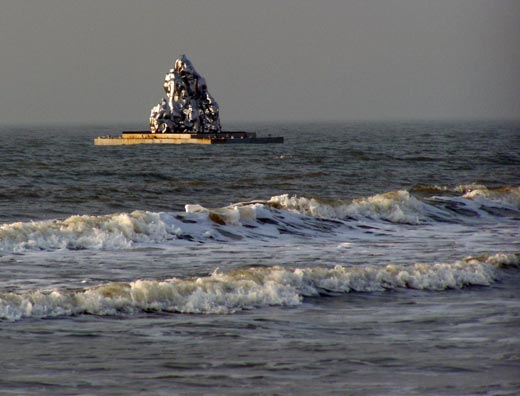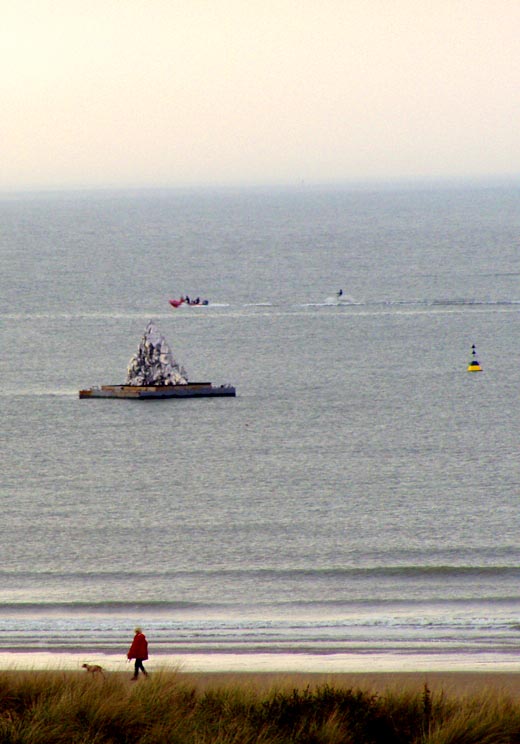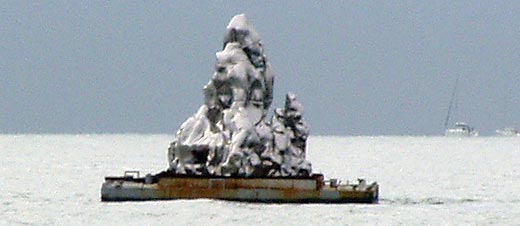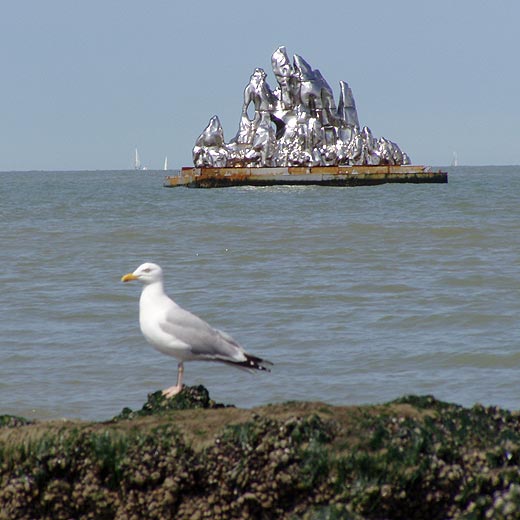 In the background, the Dutch dunes of Walcheren.




In the background, the Dutch city of Flushing (Vlissingen).