Happy birthday America!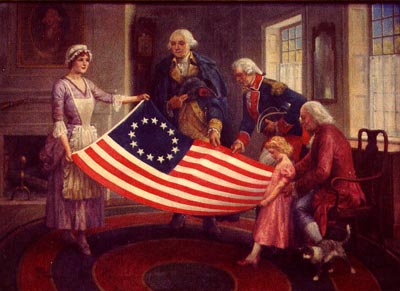 Philadelphia, May 1776. Betsy Ross presents the first American flag to George Washington.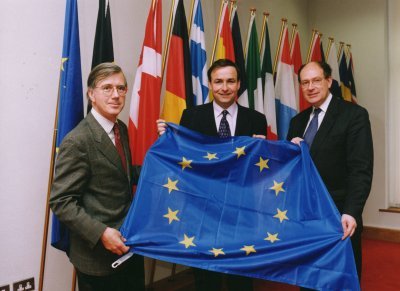 Brussels, May 1986. Anonymous eurocrats are showing the first flag of the European Community. "Copied from the flag of the Council of Europe", they say.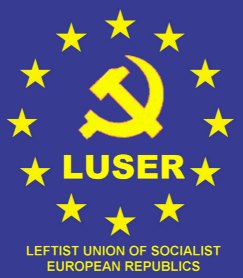 Berlin, May 2026. After the failure of the Lisbon Strategy (to make the EU "the world's most dynamic and competitive economy" by 2010) of 2000, the Helsinki Strategy (to "keep the EU in the top 5 of world economies" by 2020) of 2010 and the Ankara Strategy of 2020, the European Union renames itself to LUSER and adopts a new flag.

This message was brought to you by SAVE, the Society for American Values in Europe.